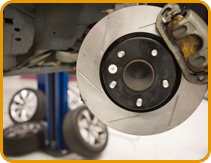 If you don't have your car serviced regularly – at least in accordance with the manufacturer's recommendations – then sooner or later you are going to encounter a problem. When it happens you can pretty much guarantee it's going to be at the most inconvenient time and location. At JRC Motors vehicle servicing is quality-driven, quick and affordable. No hidden costs, no unpleasant surprises. And all of the work we undertake does not affect your manufacturer's warranty.
However, don't worry if you do break down, we are still there to help you with our
24-hour vehicle recovery
service and full workshop
Repair
facilities.
When you come to collect your vehicle we'll also provide you with a written 50-point Visual Healthcheck, highlighting what requires urgent attention, what is advisory and what is visually OK. Incidentally, this is for the car and should in no way be confused with anything you may get from the NHS!! And it's FREE.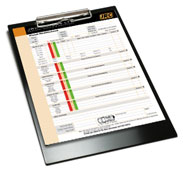 As an independent garage we can ensure that your car is serviced correctly and at a price that means you can afford to keep up with your vehicle service history – which is also essential for when you come to sell your car.
And don't forget to prepare for the risks and rigours of the winter weather with a Winter Service or prepare for the sizzling summer with a Summer Service for trouble-free touring and towing. It's the best and most cost-effective way to keep serious trouble - and garage bills - at bay. Keep your car in tip-top condition and book a service now.
Call JRC Motors on 01665 606915 during opening hours or on 07545 922081 outside of opening hours. Alternatively why not
call in
to book your appointment or contact us by e-mail at
info@jrcmotors.co.uk
JRC Motors is open from 8am to 6pm Monday to Saturday.
Our location is central and is easy to reach, with adequate parking. If you need to keep on the move while your car is being serviced or repaired, whether it's just for an hour or two or even longer, we also offer a courtesy car that can be pre-booked*.

* subject to availability